Product
Focus on glass deep processing, develop new products, develop new processes, provide customers with safe and perfect glass, and provide high-quality supporting services for the whole machine factory
MORE
1993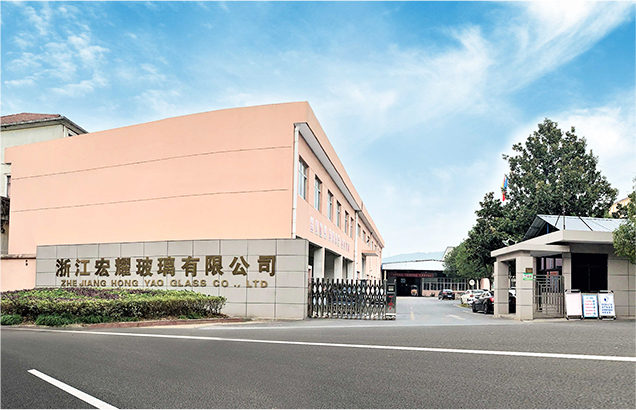 Zhejiang Hongyao Glass Co., Ltd., formerly known as "Changsheng Glass", has been focusing on the development and production of kitchen electrical glass since its establishment in 1993. It is a mature enterprise with more than 30 years of glass production experience. In order to adapt to the development of the times and create a new era of glass manufacturing, Hongyao set out with a new look. In April 2017, with a registered capital of 12 million yuan, it became a technology-based enterprise specializing in the technology research and development, production and sales of smart appliance glass. .
The company has a modern and advanced fully computer-controlled horizontal roller table flat and curved special-shaped tempered glass production line, CNC XY glass scribing table, CNC water cutting machine, bilateral edging machine and imported grinding processing center, multiple two-color automatic printing lines , Independently research and develop an automatic assembly line suitable for our company, effectively connect the front and rear processes, greatly improve production efficiency and product quality, and have a production capacity of 120,000 pieces of cooker glass per month, 180,000 pieces of range hood glass per month, and 180 tons of new insulation materials per month. month.
MORE
Zhejiang Hongyao Glass Co., Ltd.
Green Manufacturing-Hongyao Future
The company gathers professionals in the field. The R&D team is formed by Hangzhou Dianzi University. It has made certain achievements in the research and development of gas stove surface glass products. The self-explosive rigidized gas stove surface glass developed by the company has been unanimously recognized by peers and customers. . The company has a strong management team and technical team, and the company is constantly strengthening the training of technical talents and the construction of university management teams. While continuously improving and continuously improving management, it adheres to the corporate spirit of "Looking at the world and constantly surpassing", pioneering and innovating, and creating better economic and social benefits.
With a good management system and efficient production efficiency, Hongyao's products are sold to well-known domestic and foreign kitchenware and home appliance companies. Exports include Hitachi and Malaysia Jianxin. Domestically, there are Ningbo Fangtai Kitchenware, Hangzhou Deyi Electric, Zhejiang Ande Electric, and Nuo The beautiful appearance and excellent product quality of Phil Electric and Shanghai Kaixin Kitchenware have been unanimously recognized by customers.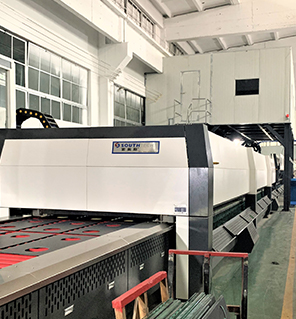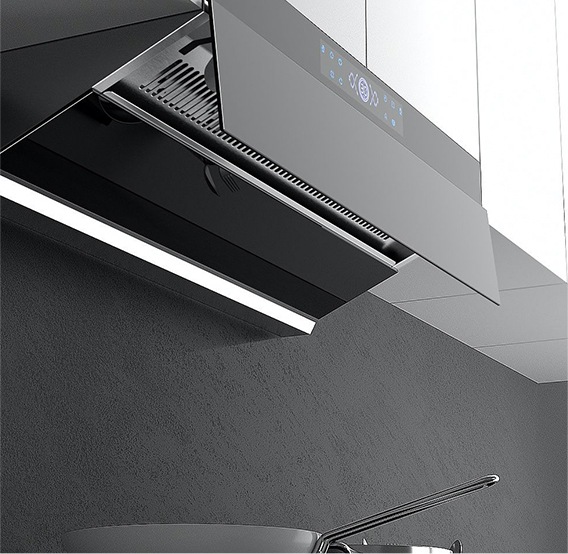 Why choose us
CHOOSE US
30 years of technological innovation and research and development of electrical glass! Advanced production equipment, precise digital processing center, complete testing equipment, focus on creating zero-defect, safe, reliable, and perfect glass products for customers, and treat each piece of glass with a meticulous production attitude.
MORE
Confidential opening

Whether it is precision drilling or complex opening, we have the right manufacturing process. Whether you need to make holes on the outer edge of the panel or on the inside, we can keep the position consistent on every piece of glass in the same batch. Our rich experience can ensure that we provide customers with perfect results.

Special effects printing

Our special effects printing capabilities include pattern printing surfaces, mirror effects and translucent colors, etc., suitable for infrared sensors, capacitive buttons or functional character hiding technology. The functional printing coating of the glass panel makes the electrical operating elements perfectly integrated in our products. Always keep up with market trends and provide customers with required products.

Assembly service

Adhering to the principle of perfecting and extending supporting services for each product, we not only produce glass, but also provide assembly services such as explosion-proof, thermal insulation and easy cleaning. Reduce more assembly costs for customers, improve production efficiency, achieve the effect of win-win cooperation, and enhance the overall industry competitive advantage.
Our client
CUSTOMERS
The company's products are sold to well-known kitchenware and home appliance companies at home and abroad, and exported to Japan's Hitachi, Malaysia Jianxin, Electrolux, and domestic products such as Ningbo Fangtai Kitchenware, Hangzhou Deyi Electric, Zhejiang Ande Electric, Nuofeier Electric, and Shanghai Kaixin Kitchenware. Committed to creating high-quality glass products, safe and beautiful, is the first choice of customers.